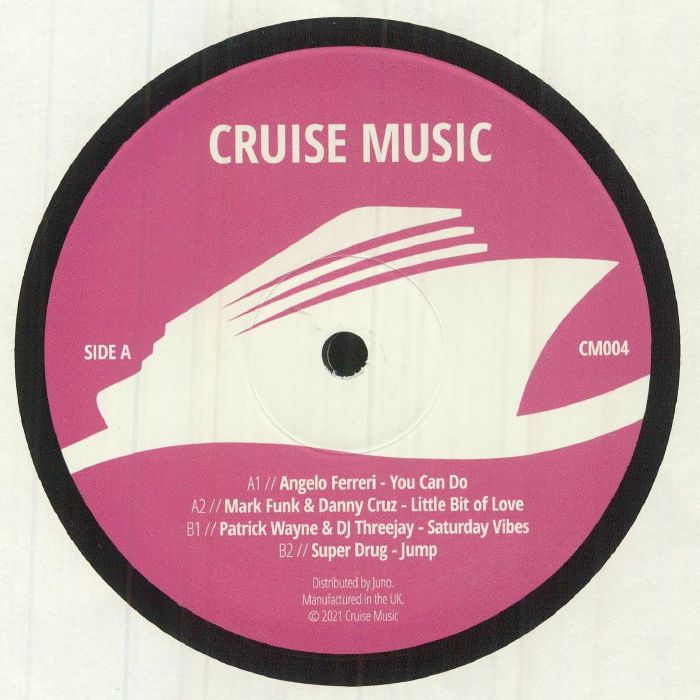 ANGELO FERRERI / MARK FUNK / DANNY CRUZ / PATRICK WAYNE / DJ THREEJAY / SUPER DRUG – Cruise Music Vinyl Jams Vol 4
As if you needed to be told, Cruise Music likes to keep the grooves smooth and sunny, and here they come with volume four. Leading the charge on this VA 12″, Angelo Ferreri gets into a proper funky house mode with the snappy, subtly pumping 'You Can Do', while Mark Funk and Danny Cruz have fun with some Latin piano chops and a catchy vocal. Patrick Wayne and DJ Threejay aren't holding back on the samples as they whip up a surefire party starter with the weekend in mind – 'Saturday Vibes' is going to get all manner of dancefloors peaking hard. Super Drug finishes the record off with 'Jump', which leans in on a snappy dabke string hook over a perfect house lick.
Get it on Juno Records now!