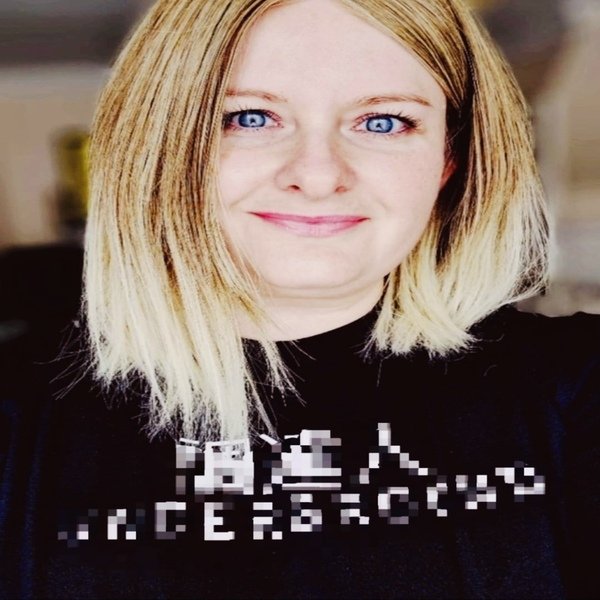 Talented, driven and with a hint of madness, DJ Angel Kiss's take on
House music and Techno has seen her smash the scene in her native Poland and across
the globe. Developing her sound at gigs and festivals from Warsaw to
London and Cyprus, she now holds transatlantic residencies in New York
and her adopted home of the UK.
DJ Angel Kiss' single minded devotion to the House groove sees her
toiling by day in a DJ equipment shop but by night she can be tracked
down leading the party during her sets at Warsaw clubs or NYC's Exit Club,and
in the UK at Londons super clubs Egg,Pacha and many more. Her mantra "Do
what you want no matter what other people think," has powered her into a
head-turning DJ quickly building an army of fans.
Taking both her intellectual and hedonistic approach to life to the
dance floor, DJ Angel Kiss' sets are carefully measured for clubs with a
fine balance of dirty and ecstatic moments. Building up a pumping groove
with Techno and House. Full of tricks and surprises she
always looks to add the organic warmth of Latin vocals and percussion to
her unique sets.
In thirteen years of honing her ability she has played alongside the likes
of Delgado, Sam Divine, Kid Massive, Emerson, Leo Laker, Steave
Krafft, Lars Schneemann, and Donnell Knox . She
even gained national fame as a guest of Poland's famous 'DJ Battle' show
where she impressed with her creativity and fresh ideas that persuaded
judges to award her 'Best Dance DJ'.
With her ear for that special sound Angel has made the switch to
producer,learning and honing her skills as an artist,to produce some
heavy weight tracks that have appeared on such labels as
Undercool, Kodec, Cinetique, SurePlayer, System rec.Kaleydo,Kingstreet,Marba and many more,achieving top ten positions on
these labels,Angel has teamed up with well respected and one of the
hardest working producers on the scene her friend Delgado(Toolroom,Defected,Stealth,Hotfingers,Kingstreet)which under
his wing she has perfected her artist talent either further,exploring and producing amazing sounds and productions making the future very bright for Angel Kiss
Lighting up a dance floor new you….