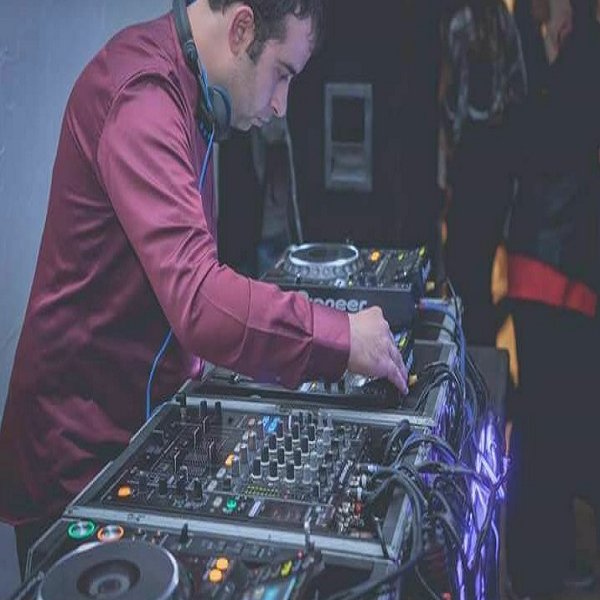 Dino Montanaro (artist name Din Jay) is an established italian DJ and prolific producer from southern Italy, based in Ostuni (Brindisi), in Puglia, a beaufitul town of Salento. He has always had a preference for the real HOUSE MUSIC genre, in particular
the soulful house and nu disco genres. He has released his music on many very well established italian and foreign labels , such as Ocean Trax (historical record company founded by Gianni Bini and Paolo Martini in the 90s), Sterephonic Records by Paolo Barbato, PURPLE MUSIC by Jamie Lewis, Hotfingers by Alex Kenji, Klubasic Records, House N Chips by Andrea Maggino and Marco Santoro (aka Brokenears), WU Records by Claudio Caccini aka Funkatomic, and many other foreign and well-known internationally labels, such as Quantize Recordings by DJ Spen, King Street Sounds (historical record label based in New York), the legendary New York-based Nurvous Records, soulful house label Vibe Boutique Records from New Jersey, Cruise Music, the British Midnight Riot Records and Tropical Disco Records (labels known especially in the Nu Disco genre), Duffnote by Richard Earnshaw, Pornostar Records by Crazibiza, Blockhead Recordings, Marc Cotterell's Plastik People Recordings, PP MUSIC, Play & Tonic, and many many others, just to name a few. He also currently collaborates with several international singers who have become well known in the industry such as Venessa Jackson, Richelle Hicks, Karmina Dai, Jennifer Jamieson, Suki Soul, Rebecca Burgin and several others. His tracks are regularly supported by famous DJ's, international artists and producers, radio stations and by top labels of house music such as Glitterbox and Defected Records.
His tracks are also constantly present in many top 100 charts of the best-selling songs on well-known digital platforms
for the purchase of electronic music, and in the last 2020 he was awarded a prestigious recognition by the well-known store Traxsource, indicated among the best 100 HOUSE and NU DISCO artists of the year.
His purpose, with his music (especially during events in clubs, nightclubs, etc.) is to convey emotions to people, in a constant musical journey that wants to tell his strong musical passion, not just by simply selecting simple records, but also then recreating with his natural talent and his strong creative skills his own music, gradually more and more known and appreciated in Italy and abroad.