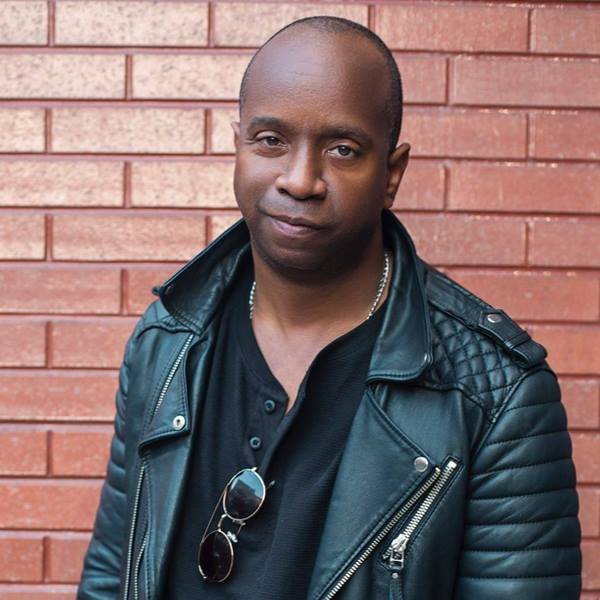 Born in New York City and raised in Hoboken, New Jersey by Cuban parents, Barbarito Capote aka DJ Dove had devoted most of his career fine-tuning the sultry sounds heard throughout his eleven years as a producer. During the last few years, Dove has been requested by artists to perform with them (Erick Morillo, DJ Disciple, Roger Sanchez, Bob Sinclar, Todd Terry, Robbie Rivera, Sander Van Doorn, Victor Calderone, & Benny Benassi) and has also written and collaborated with a few others (Inaya Day, Heather Leigh West, Sandy Rivera, Junior Sanchez, DJ Exacta and Frankie Feliciano). Dove was in addition the only U.S. resident DJ for the organization Made in Italy NYC from 2004 until 2013. He's in demand due to his patience in production and sexy underground sound.
DJ Dove's most notable productions have included Inaya Day's "I'm Touched" and "Unkind" with Milk 'N' Sugar, as well as "Nobody But You" featuring Ladylife (licensed to two notable compilations by Erick Morillo's Subliminal Sessions 11 and Toolroom Knights Volume 1 mixed by Paul Harris). "Don't Make Me Wait 2007" versus The NYC Peech Boys, and "You're My Only" featuring Nora Doncheva rocked the house! Dove's solo projects include "Love Me Right", "Feel the Sun", "I Want It All", "Illusions," and "I'm Free", and his remixes of Josh Winx's "Don't Laugh 2000" were monster records for Dove, solidifying him a prime spot onTheDJList.com.
Full Intention's "Your Day Is Coming", Roger Sanchez's "Not Enough", DJ Disciple featuring Michelle Weeks' "Turn It Around" and his biggest remix to date Starkillers "Discoteka," were tremendous for Dove increasing Industry recognition of the talented DJ/Producer, and opened the door to many more remix requests from the Majors including his 1st 2 major label remix projects for Chrisette Michelle "Epiphany (I'm Leaving) on Island/Def Jam US and LaKisha Jones "Let's Go Celebrate" on Elite Records both done in 2009. Through his talent, hard work, and commitment to house music, Dove has earned a great deal of well-deserved respect from his peers in the Dance Industry and has built a substantial fan base globally.
His biggest production to date "Erotic Soul" on Guesthouse Records reached #55 in the Traxsource Top 100 as well as DJ Dove presents Mr. Romantic "My Girl" reached #12 in the another download site Top 100 House Chart. Latest releases for Dove include collaborations with Raul Cremona featuring Greg Lee "No U Turn" on Housesession Records, Eddie Cuesta "Don't Ya Think" on S2G, "Excite Me" with legendary vocalist/diva Inaya Day on Tactical Records Germany, collaborations with long time friend Steven Mestre "Eternal Vibes" on Nervous Records as well as with Raffael De Luca (production team called D.D.L.) "Give U Luv" on Supermarket Records Spain. He also possesses solo projects that include "Sexy Kitten" on Sume Music Germany and "Back At It Again" on Refined Records Italy.
Dove's discography is indeed a novel to behold! Remix projects include Phunk Investigation vs. Boy George "Generation of Love 2008" (Absolutely Records), Artie Cabrera feat. Lisa Pure "Rainfalls" (Full Throttle Recordings), Ronnie Maze featuring Tyra Juliette "Give It Up" (Neurotic Groove Records),Kevin Bryant "Who You Wanna Be" (Gladys Pizarro's Launch Records), Reza "Got To Be Free"(Rezonation Music) which has been licensed to multiple compilations, "Rock It" and "Who's That" on Nicola Fasano & Steve Forest's Sound of Pirates imprint, and his 3rd major label remix project for VH1's Love & Hip Hop reality show diva & Atlantic Records recording artist K. Michelle "VSOP" released just last year 2013.
DJ Dove is currently touring the US, and Europe in addition to recently signed to 07800 Artist & Management Company based in Spain. He is prominently DJ-ing the New