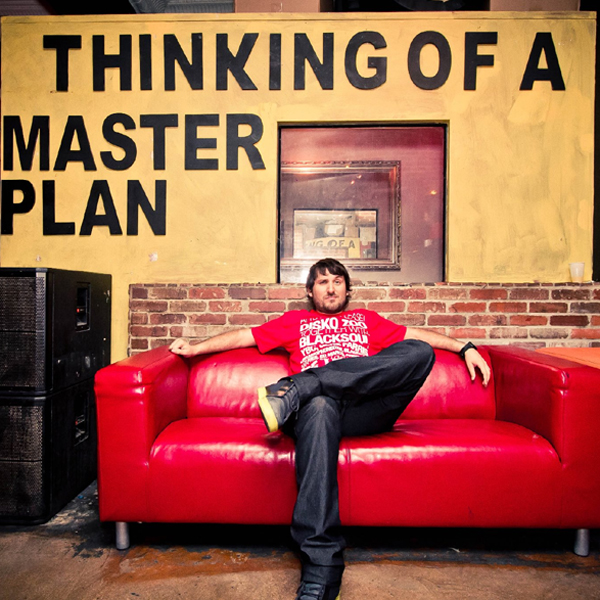 Marko Milicevic is Gramophonedzie : the MTV award winning Serbian superstar who is currently riding a serious wave following a remarkable breakthrough year in 2010. From his hometown of Belgrade, he has forged a loyal worldwide following for his distinctive productions and performances.
With his roots spanning a wide musical spectrum and a deep passion for funky music, live instruments and intensive vocals, production career began in 2000 when he was selected to study at the Red Bull Music Academy in Ireland. He subsequently completed a degree in Sound Design at Belgrade University and went onto produce soundtracks for a number of commercials, films and television as well as producing for several Serbian bands.
Gramophonedzie is best known for his smash hit release 'Why Don't You' – a jackin' house track that sampled Peggy Lee's swing standard 'Why Don't You Do Right'. Initially signed to Guesthouse before being licensed to Positiva, 'Why Don't You' was one of the biggest club records of 2009 receiving widespread club support from the likes of Erick Morillo and Steve Angello to Dennis Ferrer and Louie Vega. It also received major radio support right across Europe with Giles Peterson (Radio 1) naming it his track of of the year. Upon being licensed to Postiva in early 2010, 'Why Don't You' went onto hit #12 in the UK Sales Chart on its first week of release and remained in the Top 20 for several weeks. It also achieved major success throughout Europe hitting #7 and #13 in the Belgian and Dutch Sales Charts respectively . 'Why Don't You' has received in excess of 8,500,000 views on YouTube, continues to enjoy widespread international airplay across both TV and radio and remains a featured single in the i-Tunes 'Dance' Chart.
In addition to 'Why Don't You', Marko has built an extensive discography of productions and remixes under the Gramophonedzie pseudonym on labels such as Gotta Keep Faith, Yazuka, Guesthouse, Nocturnal Groove, Oxyd, Shak Digital and his own Disko Zoo imprint. His latest single releases – 'Brazilian' (Nocturnal Groove) and 'Outta My Head' (Oxyd) – have both gained widespread club support from a range of leading tastemakers, been the subject of fierce licensing interests. From a remix perspective, Marko has given the Gramophonedzie treatment to artists such as DJ Sneak ('Cant Hide From My Bud'), Mange Le Funk ('I Still Want You'), Professor Green ('I Need You Tonight') and Doman & Gooding ('Pacific State') while most recently he has remixed The Muthfankas ('Gotta Hold On Me') and Kraak & Smaak ('Calling Up'). With a string of further releases lined up for 2011 and a new collaboration with Joey Negro forthcoming on Z Records it looks like Gramophonedzie will be keeping up the pressure.
Gramophonedzie has recently been voted 'Best Adria Act' during the 2010 MTV European Music Awards and was additionally nominated in the 'Best European Act' category alongside artists such as Enrique Inglesias, Swedish House Mafia and Marina & The Diamonds. As a DJ, Marko tours internationally and has a dedicated dance floor congregation across the globe. In the last 12 months he has toured extensively throughout Europe as well as playing across Australia, Brazil and the U.S. and rocking dance floors in destinations such as Dubai, Russia and Indonesia. With his proven record, a full touring schedule and a host of new productions ready to drop, 2011 looks set to be another big year for Gramophonedzie.