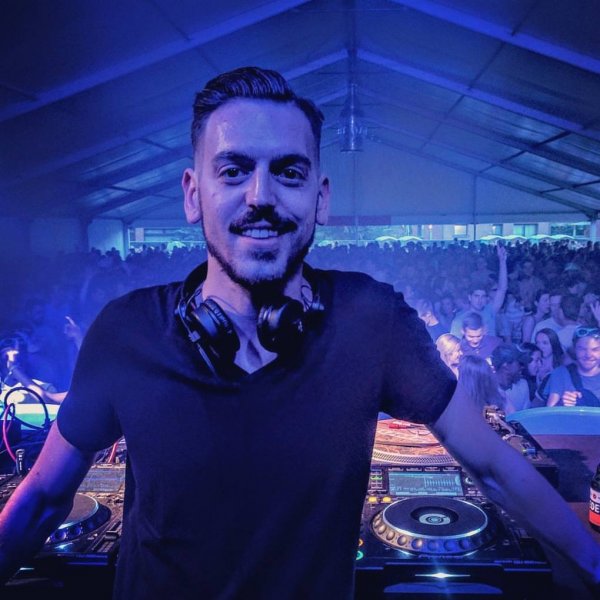 Mavalo is an Antwerp based DJ/Producer. Born in the early 90's, he got immediately infatuated with music thanks to the influences of his musically inspired family. It all started very early at the age of six when discovering the drums. Later in music school vocals and guitar would follow as well. When becoming a teenager and electronic music getting more and more popular, a whole new world opened up for Mavalo. Following the footsteps of his brother he started to absorb as much as possible from the international festival and club scene. Finally it was only in the summer of 2015 that the inevitable happened when he bought his first ever controller and started to dj. As from that moment it starts to go quickly for Mavalo. In fact, it didn't take very long before the controller was replaced by more professional gear, the first mixtapes were recorded and bookings started to come in.
During the summer of 2016 Mavalo got his first residency at Côte Belge in Knokke. In the summer of 2017 he performed at a couple of festivals like Gladiolen and Jour Tibour and he played at the magical mainstage of Destino (Pacha Beachclub) in IBIZA.
After being a DJ for a couple of years he wanted to explore if he could make his own productions as well. With 'Chocolate' Mavalo had is first official release in June 2020 on ChessBoard Music.
Mavalo can be followed on Facebook, Instagram, Bandcamp and Soundcloud. Every month a new mixtape called Recordbox is uploaded on Soundcloud in which he presents a fine selection of fresh new tunes.
Mavalo doesn't think too much in terms of genres. Far more importantly, the vibe is all that matters to him. However, if a particular style has to be marked, then an energetic mix of Disco House, Jackin' House, Jazzy House and Future Funk would give you a pretty good idea.