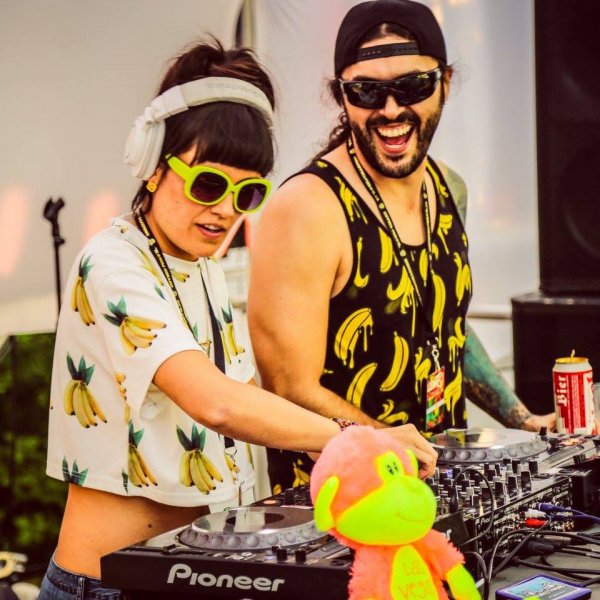 MonkeyTwerk is all about the sounds that dance between the genres, the high energy that runs between the BPMs, the excitement that keeps people moving, and the happy vibes that leave us wanting more. MonkeyTwerk uses the power of the unexpected to put on a show that you don't want to stop looking at or dancing for.
Adriana & Frank are a married couple originally from Colombia, who made Canada their home. Influenced by latin percussions and Canadian basslines, their sets are a combination of different types of house music, global bass sounds, funky vibes and anything that spurs that primal desire to twerk, jump, grind and have a ton of fun. When it comes to specific music genres, they mostly specialize in "Sexy Times". Once MonkeyTwerk is on the decks, you are set for an experience that shuts off the brain, allows the music to take over your body, and makes you forget that time is actually passing by.
Powered By Good Vibes. Making The Fun Happen!